English section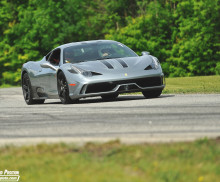 Our motto remains the same: To satisfy our automotive passion in secured and marked places.
We hope you enjoy your visit!
Team Grid position
============================
Grid position is a non-profit organization that promotes speed on the track and passion for cars. We organize over 7 years of security events that are just as exciting for the participants and for us.
What differentiates us is the variety of activities during our days. It contains everything: the lapping (road course), the drag (acceleration test), running on cone (gymkhana) and time attack (timed laps).
The atmosphere is not left with a space dedicated to the family (inflatable games, ..) as well as our popular barbecue hot dog :).
We are involved and we also cover the major events of performance car across Canada.
===============================